Motherful events coming your way!  We are getting ready for our national tour!
Donate here:  https://www.gofundme.com/revolutionmother
Who We Are:


We are Mai'a Williams, Alexis Pauline Gumbs, and China Martens, co-editors of the anthology, Revolutionary Mothering: Love on the Frontlines and starting in February 2016 Revolutionary Mothering: Love on the Front Lines will be in the world and in your hands.
Donate here:  https://www.gofundme.com/revolutionmother

Our Goal:
Our goal is to raise $10,000 to create a series of events, through a national tour,  that will truly embody the legacy of radical Black feminists and move their visions forward, because marginalized mothers are at the center of a world in need of transformation.
We are now so excited to bring this vital work to your communities with readings, and a national tour, where we will do not only revolutionary readings, but also motherful community events, presentations, conference panels, and interactive workshops.
Donate here:  https://www.gofundme.com/revolutionmother


More information on the book and the tour:
We have been working individually and collectively to center marginalized and oppressed mothers' voices, inspired by the radical and queer Black feminists of the 1970's and 80's.
The challenges we face as movements working for racial, economic, reproductive, gender, and food justice, as well as anti-violence, anti-imperialist, and queer liberation are the same challenges that marginalized mothers face every day.
Starting in February 2016, the editors and contributors of Revolutionary Mothering will be on tour to share the work and spread the conversation in your community, on your campus and in collaboration with your organization.  We are excited to customize events that speak to the revolutionary power of our motherful society that will leave everyone uplifted.
Donate here: https://www.gofundme.com/revolutionmother
Revolutionary Readings:
Revolutionary Mothering: Love on the Frontlines shares the stories of (number of) contributors, with various experiences of mothering that challenge and transform how we think about race, class, gender, justice, intimacy and the future.  A Revolutionary Reading is an opportunity for your community, organization, department to have a whole new conversation about life, how it happens and what we mean to each other.
*available for bookstores, campuses, living rooms and community spaces
"Love is Lifeforce" Interactive Workshops:
In 1977 black feminist poet June Jordan wrote "Love is lifeforce" as the opening sentence of a lecture she gave on the creative spirit and children's literature. Revolutionary Mothering: Love on the Frontlines is the first book to have published June Jordan's speech in its entirety.
We'll build a custom workshop based on the needs of your community that allows you to learn about black feminist love practices, dive into the ways life-force flows in your community and facilitates you through the process of creating a work of art, poetry or performance together.
*available for campuses and conferences
Motherful Reality: An All-Ages Coloring Workshop:
The Sisterhood of Black Single Mothers decided to change the language in the 1980's.  Instead of describing non-patriarchal families as "fatherless" they described them as "motherful" families.  Riffing on the genius of those mamas the Revolutionary Mothering crew is creating Motherful community events around the country, which are open to everyone!  We will bring the crayons and revolutionary activities, you bring your generations of brilliance and you'll leave with intergenerational learning tools to keep the revolution alive!
*available for partnering community organizations, conference kids tracks, and loved ones
The Paper Quilt: A Revolutionary Mothering Zine Workshop:
Before there was the book Revolutionary Mothering there were the zines Revolutionary Motherhood and The Future Generation and Outlaw Midwives.   The Paper Quilt workshop is an interactive workshop in which a group of people will quilt together a motherful publication in 2 hours or less!  This workshop is a great way to make your insights shareable and is part of our mission to expand the idea of what stories about mothering circulate in our society.
*available for community organization, bookstores, publications, living rooms and
Conferences Panels and Keynotes:
Are you planning a conference about mothering that could use a dose of revolution? Are you hosting a convening about the revolution that is missing the perspectives of marginalized mamas?  Is your conference about movement building, sustainability, future generations, radical history, black feminism, queer liberation, transnational solidarity, embodiment, risk, love, failure, dreams or transformation? Invite us to craft a custom presentation that will bring the core reasons for your gathering right home.
Campus Workshops and Class Visits:
Bring us to town for Mother's Day season, women's herstory month, queer awareness month, black history month, latin@ history month…or really any time.  We are excited to ramp up the conversation about mothering and transformation in your class, in your department and on your campus!  Our editors and contributors are available to give workshops and lectures and to visit courses listed in Women and Gender Studies, Ethnic Studies, Literature, History, Creative Writing, Medicine and more!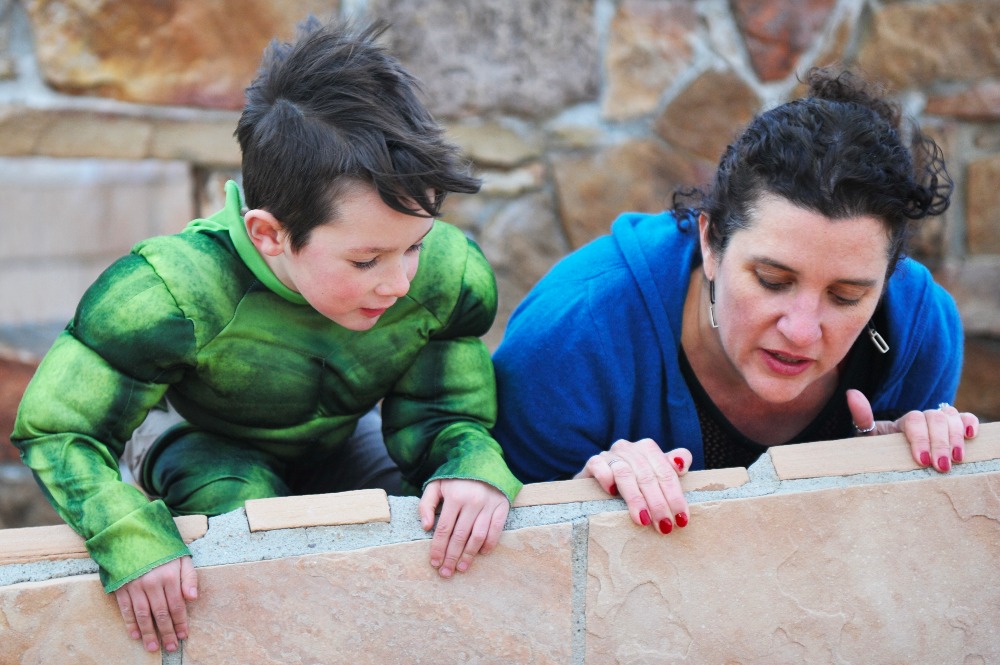 We are creating a generous space for life in the face of life-threatening limits.  We are activating a powerful vision of the future while navigating tangible concerns in the present and moving towards collective solutions.  We live for more than ourselves and remain accountable to a future that we cannot always see.
Revolutionary Mothering is a movement-shifting anthology committed to birthing new worlds, full of faith and hope for what we can raise up together.
Donate here:  https://www.gofundme.com/revolutionmother
Find out more about the book and order it: Revolutionary Mothering: Love on the Front Lines
Stay up to date with our blog!

Our gifts to you for supporting the Revolutionary Mothering tour:
Donate here:  https://www.gofundme.com/revolutionmother
In return for your support:
with a $10 or more donation, receive a postcard
$25 or more, postcard and magnet
$75 or more, postcard, magnet and mug
$100 or more, post card and totebag
$250 or more, postcard, magnet, mug and t-shirt